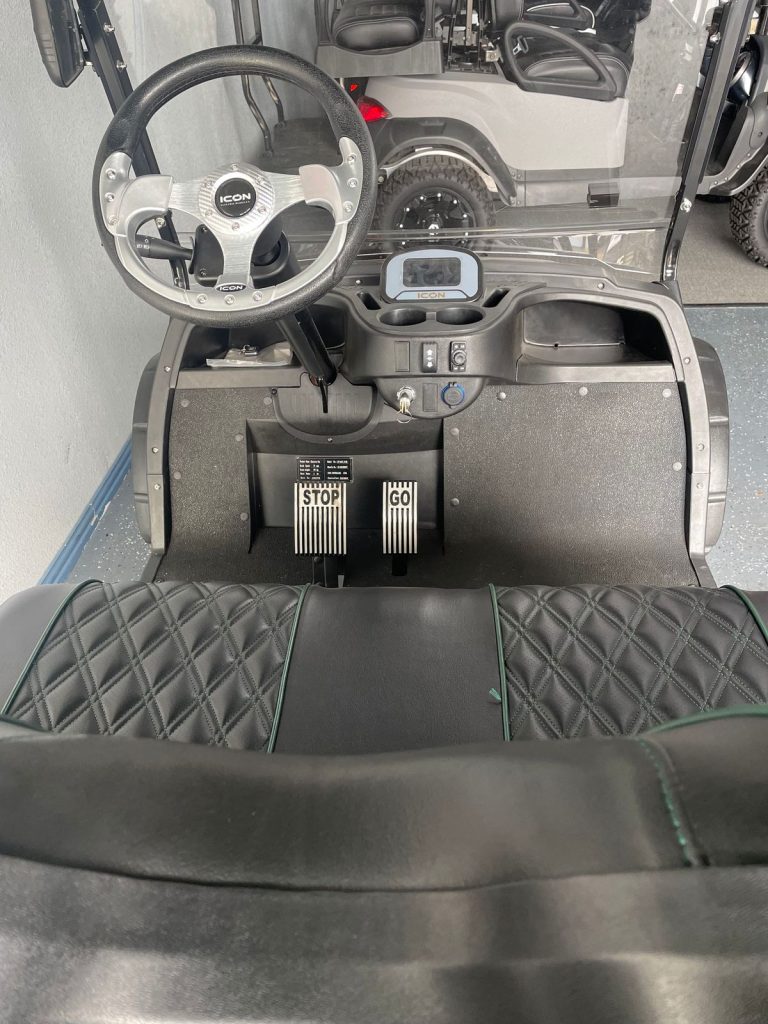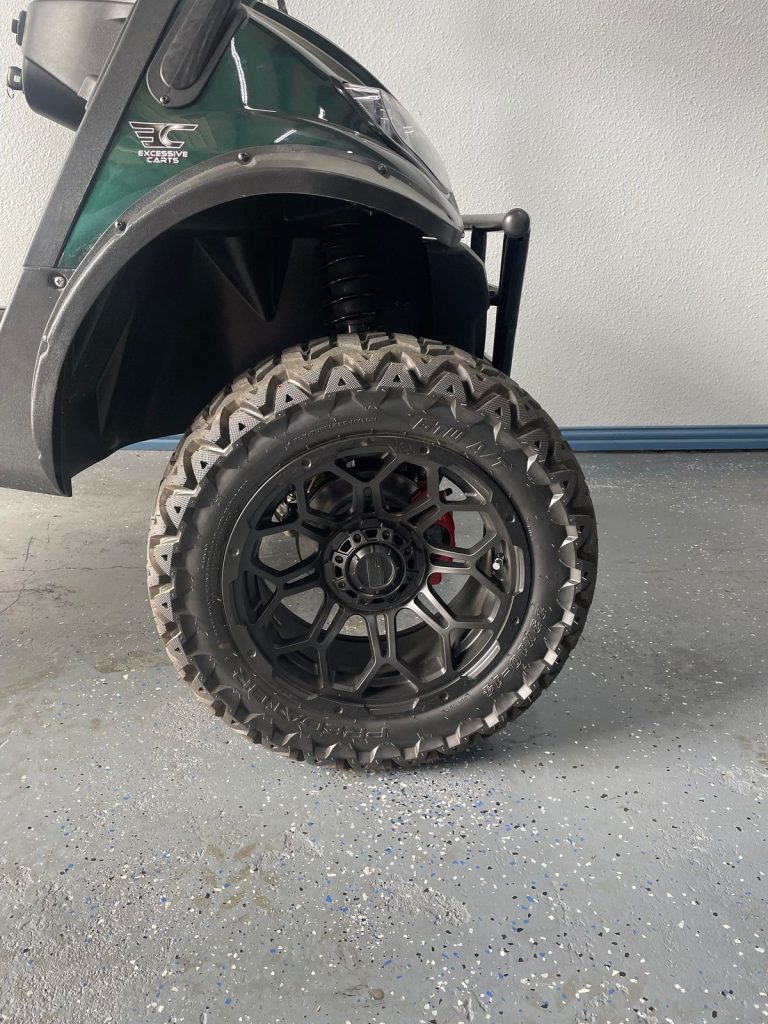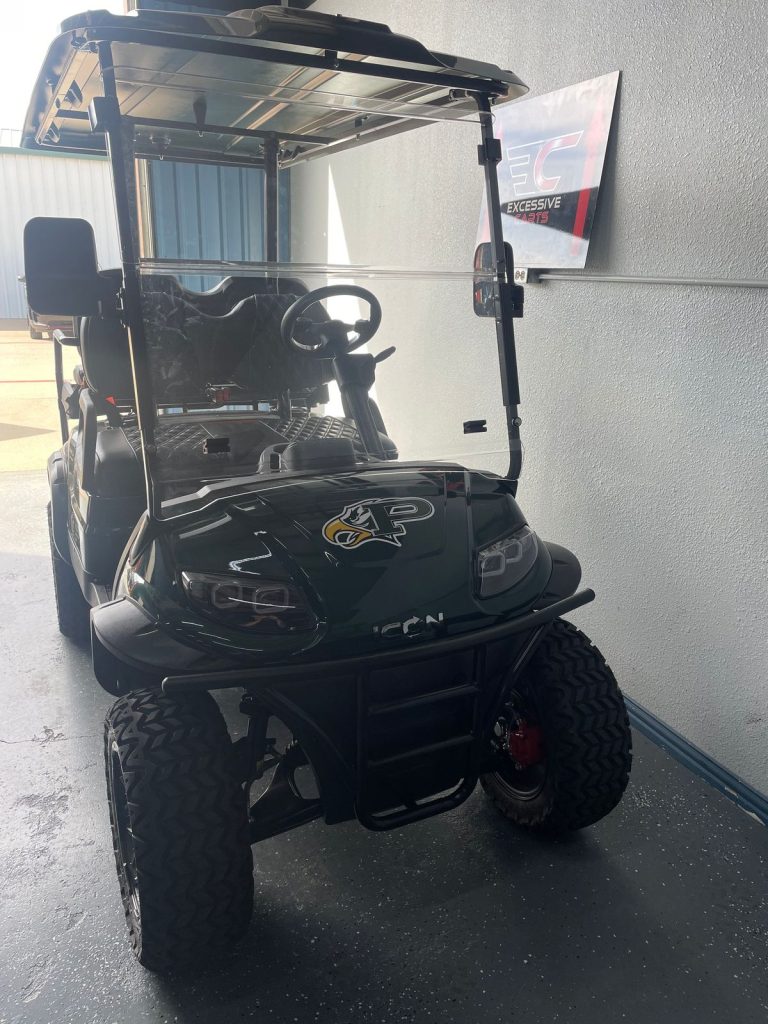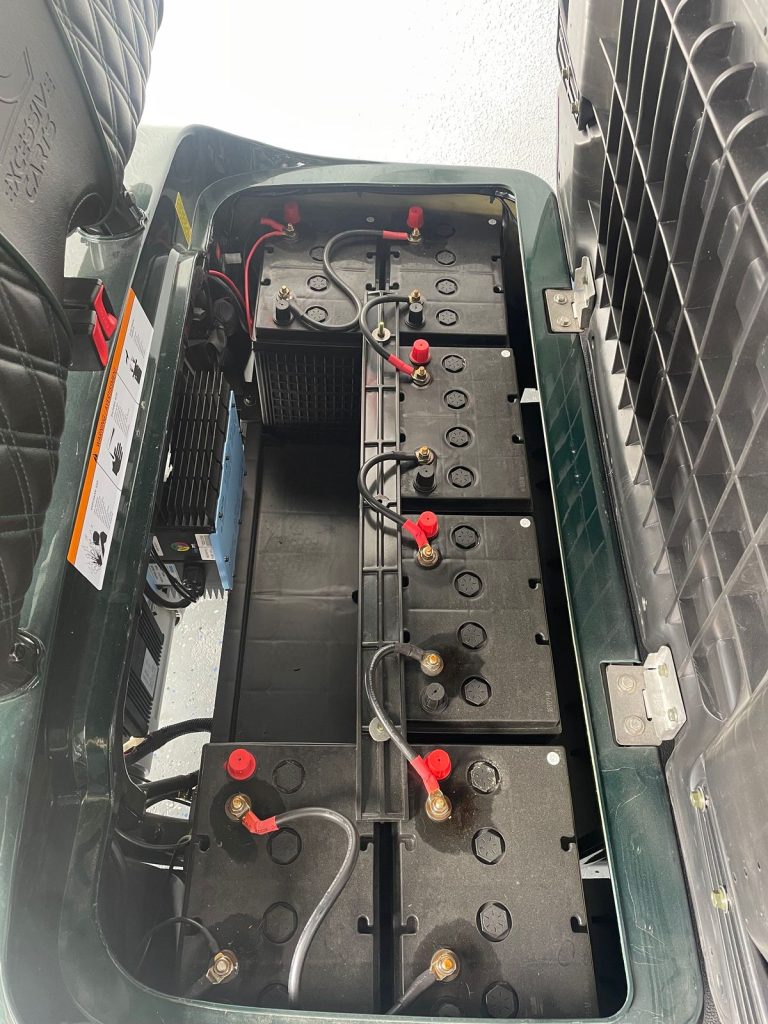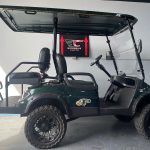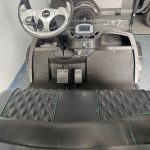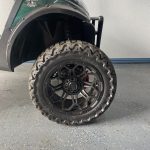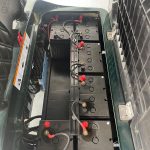 Year:
2022
Condition:
Demo
Make:
ICON
Power Type:
Electric
Stock #:
Estimate # 5103
Serial Number:
Estimate # 5103
Model:
i40L
Location:
Prosper TX
Bluetooth Sound System with (2) 6.5" Multi-Color LED Kicker Speakers
Custom Seats with Varied Piping and Stitching
Multi Color LED Lights Mounted Under Canopy
Multi Color LED Lights Mounted Under Cart
Tinted Foldable Windshield
NEW ICON i40L – 4 Passenger – Lifted
POWER
Motor: 48 Volt AC 4kw
Battery: FLA or AGM
Charger: On Board
Transaxle: 14:1 High Torque Rear Axle – continuously variable
Controller: ICON EV Controller 450 Amp.
PERFORMANCE
Seating Capacity: 4 persons
Forward Max Speed: (varies based on use)
Braking Distance: Approx. 7 feet
Turning Radius: Approx. 10 feet
Climbing: Safe Climb 25% grade / Max Climb 35% grade
Maximum distance per full charge: Approx. 25-50 miles
STRUCTURE
Chassis: A-Frame powder coated Steel. Four Wheel Coil Over Shock Suspension
Top Supports: Galvanized Steel. Anti-Corrosive Dip w/ Powder Coat
Body: PP Material
Cart Dimensions: 9′ x 4′ x 6.5′
Ground Clearance: 4.5 Inches
Net Weight: 639 Lbs.
EQUIPMENT
Lights: Head, Tail, Brake, and Turn Signals
Wheels: 12 inch Aluminum
Other: Charge Indicator, Horn, Digital Speedometer, Gauges, Side Mirrors, Seat Belts
WARRANTY
ICON® EV's (Manufacturer) warrants each ICON® EV branded golf cart sold by ICON® EV or any of its authorized dealers or distributors—worldwide, to be free of defects for a period of 2 years from the date of sale. Within the warranty time frame, subject to the issues listed below, ICON® EV will repair or replace the golf cart and/or parts of the golf cart if the components in question are defective in materials or workmanship.